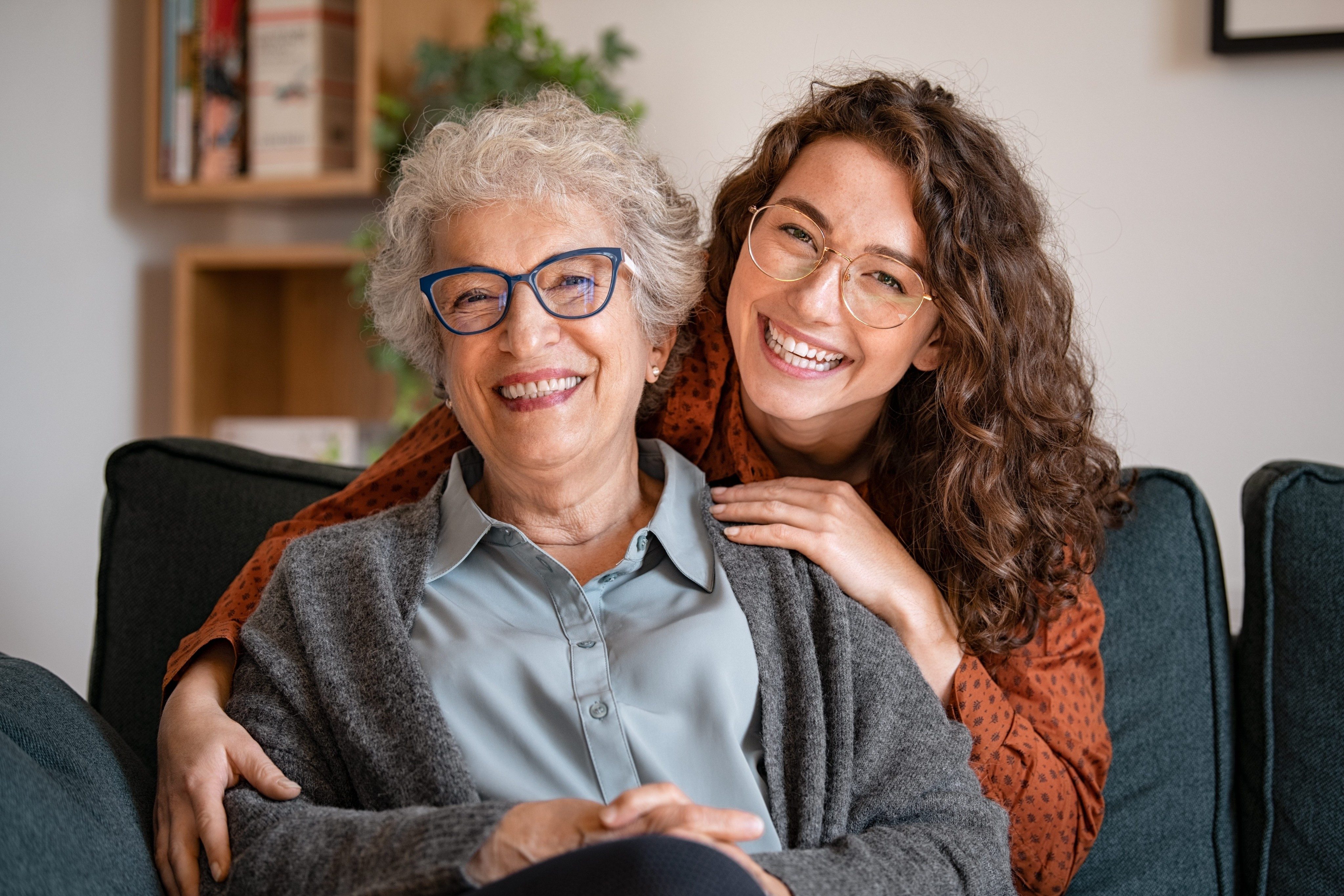 Tips for taking care of your frail or ill parents in your home.
You have decided to care for your elderly dad or mom in your own home now that their health issues mean its time for assisted living. In-home care is a great way to keep parents who need more help comfortable and happy, and can save money, but it can also be more taxing on you as the caregiver and other family members – it is important to find a balance between their needs and yours.
Taking care of your ill or frail parents in your home means extra responsibility, here are some tips for you as a caregiver to help you make the new living arrangements work.
Work out how much care you will need to provide.
This is the first step and probably the most important. If you take on too much responsibility initially you could start to become overwhelmed, and you and your family's health and wellbeing can be affected. The goal is to have your parent's stay in your home as stress-free for everyone as possible.
Being organised is a must – before the move happens write up a comprehensive list of daily, weekly, and monthly tasks that will need to happen to get a good idea of how busy you will be during the day, over the weekends, and even at night.
Once your dad or mom has moved in write down each time they need help with something – from getting to and from the bathroom to finding where they have put their glasses. After a few days you will have a better understanding of how much care they will need going forward.
Be clear with yourself and your parent how much you can do.
Now that you know how much help and care is needed you will have a clearer understanding of what you can do on your own. You might realise that you are taking on more than you can cope with – be honest with yourself and your parents about this.
Being realistic about what you can do without sacrificing your health, your relationships with your partner or children, and work responsibilities. Keep in mind the goal is to keep caring for your parent, and if you take on too much that can be jeopardised. Taking care of elderly parents has both rewards and challenges and it is important you recognise that from the beginning.
Get the extra help and support you need for their day-to-day care.
Now is not the time to feel guilty if you find out you are going to need extra help and support. You might think you can do it all, but to provide the best care for your parent you might need to call in reinforcements. Take the time to make a list of what help you need and then do some research on the best services to suit you and your parent's specific needs.
The types of support you can look for includes:
There are many adult or elderly day programmes and clubs where your dad or mom can socialise, enjoy a hobby, or just get out and about.
You can hire a caregiver to help daily or even a few times and week or month.
Ask other family members or friends to help – this can be with housekeeping tasks, meal preparation, taking your parent to an appointment or to run errands.
Your region might have volunteer senior companions or companion services that can take your parent out for the day or for a few hours.
Save time by buying any supplies you need in bulk to be delivered to your home. You parent might need incontinence products such as nappies for adults and these can be ordered in bulk online. Look for a supplier that has a discreet delivery service for these items.
Find the best products to help with your parent's care.
Incontinence can an embarrassing issue for frail or ill people, but as their caregiver this is something you can help make as natural and dignified as possible. There are some excellent products available - Advance® have a fantastic range of incontinence products that are discreet, comfortable to wear and easy to use including nappies for adults, absorbency pads and liners, and bed and chair underlays.
Ask for free samples before you commit to buying large quantities in bulk – most good suppliers will be more than happy to do this. Use online services such as auto-ship to avoid running out of the supplies you need, and don't be afraid to ask for advice and help from your supplier about which products will work best.
Use Ready-Meal services when you can.
So many elderly people are at risk of malnutrition due to anxiety, lack of appetite, and general ill health and having healthy food options can go a long way towards maintaining and improving your parent's health when they are in your care.
Shopping for food and preparing nutritious meals is time-consuming, even when friends and family are helping, which is why using a ready-made meal service for the parent or parents in your home can take the pressure off.
Find the financial and emotional support you need.
Taking care of an elderly parent can add up over the months and quickly become a financial burden, especially if you alone are covering the cost of their care – so make sure you look for financial support before this happens. You might be entitled to financial assistance from the government If your parent is ill or frail and would be in a hospital or aged care facility if they were not living in your home. And if your parent receives a pension talk to them and the family about using some of this to help with on-going expenses.
Look for support from communities, organisations, or people who have experience with taking care of elderly parents in a home. Talking with others about your experiences – both good and bad – can go a long way towards sustaining relationships for everyone's benefit.
Don't forget to look after yourself too.
Many caregivers forget that to look after someone they love they need to look after themselves first. If you are physically and emotionally healthy you will be able to offer the level of care your parent living in your home needs.
Eat nutritious meals, get enough sleep, drink plenty of water, exercise at least three times a week – you know the drill. And most importantly if you need a break or help then ask for it.