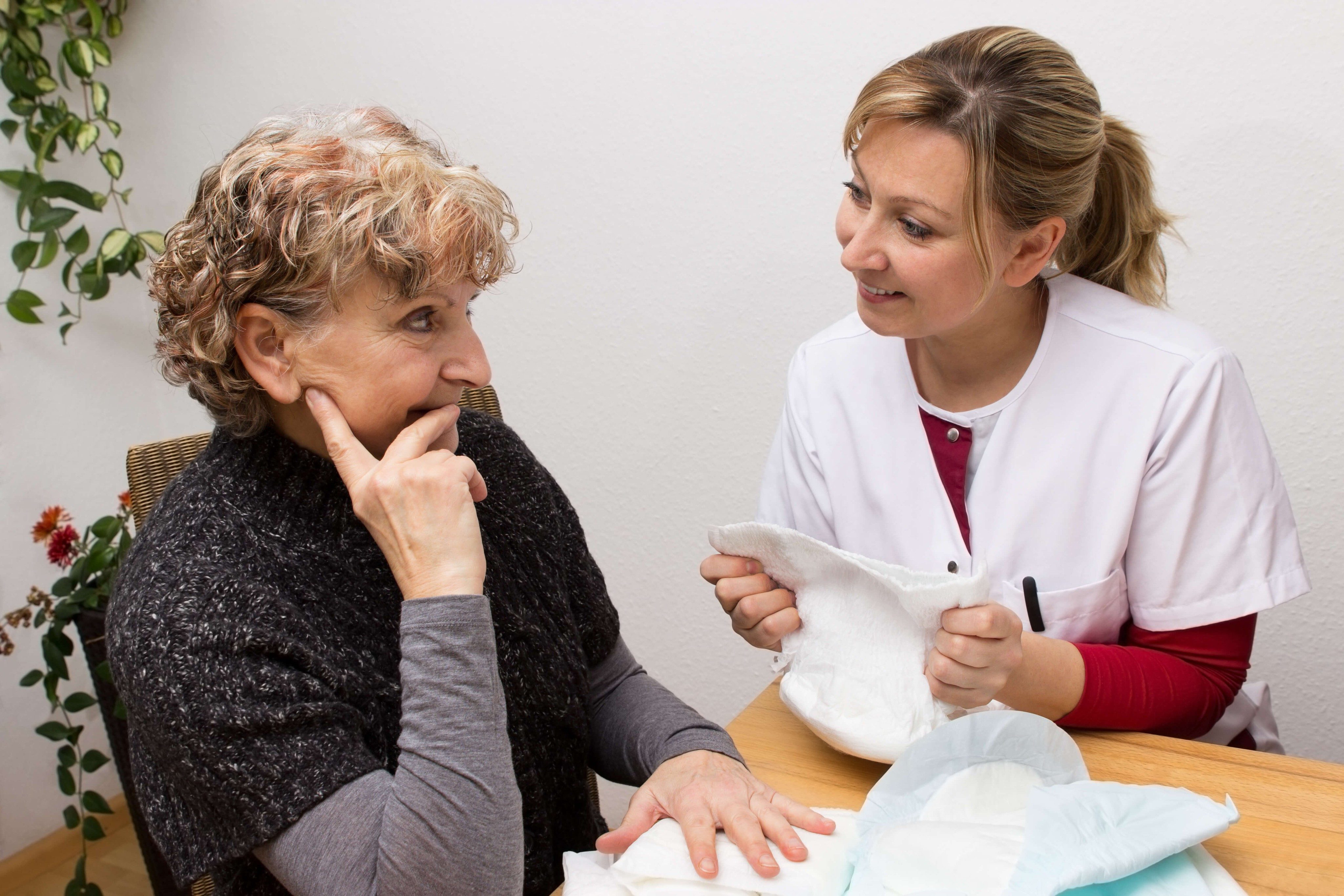 Four Must-Have Incontinence Products
Your mom or dad has settled into their space in your house after deciding it will be best for everyone to have them living with you instead of a retirement home, and you have had a chat with them about incontinence and how you can best support them and are looking to buy a few items to be prepared. You have opened your browser to search for products but are not sure what your parent will need – nappies for adults, liner pads, pull-up style underwear, underlays?

We've put together a couple of must-have items to keep in the cupboard for when continence care becomes part of your parent's everyday care. You will want your dad or mom to be as comfortable as possible and continue with their daily routine that involves getting out and about – we've kept this in mind with the products we have selected.
Absorbency pads
You can get different types of absorbency pads depending on what is needed, ranging from small pads for light incontinence, large pads for moderate to heavy incontinence, booster pads for an additional layer of protection without being bulky and uncomfortable, and faecal liner pads – Advance® faecal liners have a unique permeable backing that allows urine or excess liquid to flow through into the primary incontinence aid while still containing faecal matter.
The smaller sized Advance® shaped absorbent ads are discreet and designed for those with light to moderate incontinence while still offering excellent protection. They are breathable and can be worn out with confidence – they are usually the first products recommended when people have bladder weakness or stress incontinence. These absorbent pads have an adhesive back strip and can be used with any close-fitting underwear.
Dry wipes
Dry wipes are a must-have if you are taking care of a parent who is incontinent or to wipe up spills and accidents. We especially like the fragrance-free Advance® premium dry wipes – they are made from a unique Super Plus Soft fabric that makes them especially soft for sensitive skin and are strong even when wet, and super absorbent.
Dry wipes are much softer than traditional reusable cloths on fragile or sensitive skin and are an excellent choice to use as a disposable washcloth, for applying skin care treatments, creams and cleaners and even for generally surface cleaning.
If you find you are starting to go through a couple of packs of dry wipes a day, then you can also get flushable and biodegradable wipes or liners on a roll. These highly absorbent, individually perforated sheet are easy to tear off from the roll and are great when used as a wipe, for continence care as a washcloth or they can also be folded length ways and used as a faecal liner in continence pads. You can set these wipe rolls up in your dad or mom's bedroom, bathroom, kitchenette, or lounge area so they are nice and handy.
Pull-up Briefs
If incontinence is just starting to become something you need to help your elderly parent address, then we recommend starting with pull-up briefs for adults. They are excellent for light to moderate incontinence - different to adult nappies that are a better solution for moderate to heavy incontinence.
Pull-ups for adults are easy to use, fully elasticated and designed for a comfortable fit – they should feel very similar to conventional briefs. Pull-up briefs are ideal for those with active lifestyles as they prolong independence and can be confidently worn out and about even for those who may experience occasional bowel incontinence.
The tried-and-trusted range of Advance® pull up briefs have been designed with a 3D funnel acquisition layer for faster and more even absorption, plus have double anti-leak cuffs for extra security and leakage protection. They are made from a comfortable and discreet cloth-like material and have an easy-to-read wetness indicator that changes colour when they need to be replaced.
Pull up briefs for adults are generally available in different types of absorbencies – regular, super, and super plus depending on how much continence care is needed, and sizes range from small to extra large depending on measurements around the waist.
Your parent might require a slightly less absorbent pull up brief during the day and a higher absorbency pull up during the night – getting uninterrupted sleep and having a dry bed when they wake is important. The great thing about pull-up briefs is that your dad or mom can get them on and off easily, giving them more freedom and feeling less dependent on others for help.
Some companies have an auto-ship option where products are sent using discreet shipping whenever you need – weekly, twice a month or monthly. Shopping this way means when you are busy or forget you won't run out of the incontinence products you need.
Disposable Swimwear
We have included disposable swimwear for adults as being incontinent should not mean missing out on a day in the water or some aqua therapy. Your dad or mom should be able to feel confident and secure in the water without worrying about being embarrassed. Any type of swimming is excellent for exercise or rehabilitation and having disposable swimwear will help your parent feel better about getting in the water.
Swimmates™ make discreet unisex disposable underwear designed to be worn under a bathing suit. They feature inner leg Kufguards® that provide an internal barrier and effectively contain bowel incontinence to keep the bathing suit and pool clean. And unlike some other disposable swimwear, Swimmates™ is designed for minimal swelling and does not break apart when wet. They are available in sizes small to 2XL which means that everyone who wishes to use a Swimmates™ product can.
Incontinence products should be all about providing dignity, confidence and discretion for a better quality of life. We recommend you keep communicating with your parent and the healthcare professional helping with their care – there might be medical reasons for incontinence that can be addressed. Your mom or dad might not feel comfortable discussing any changes with you so make sure there is someone they can talk to for help and advice. Many continence care providers offer support and help around purchasing and using their products – find a company to buy from that has experience caring for the elderly and understands the needs of those who are incontinent.