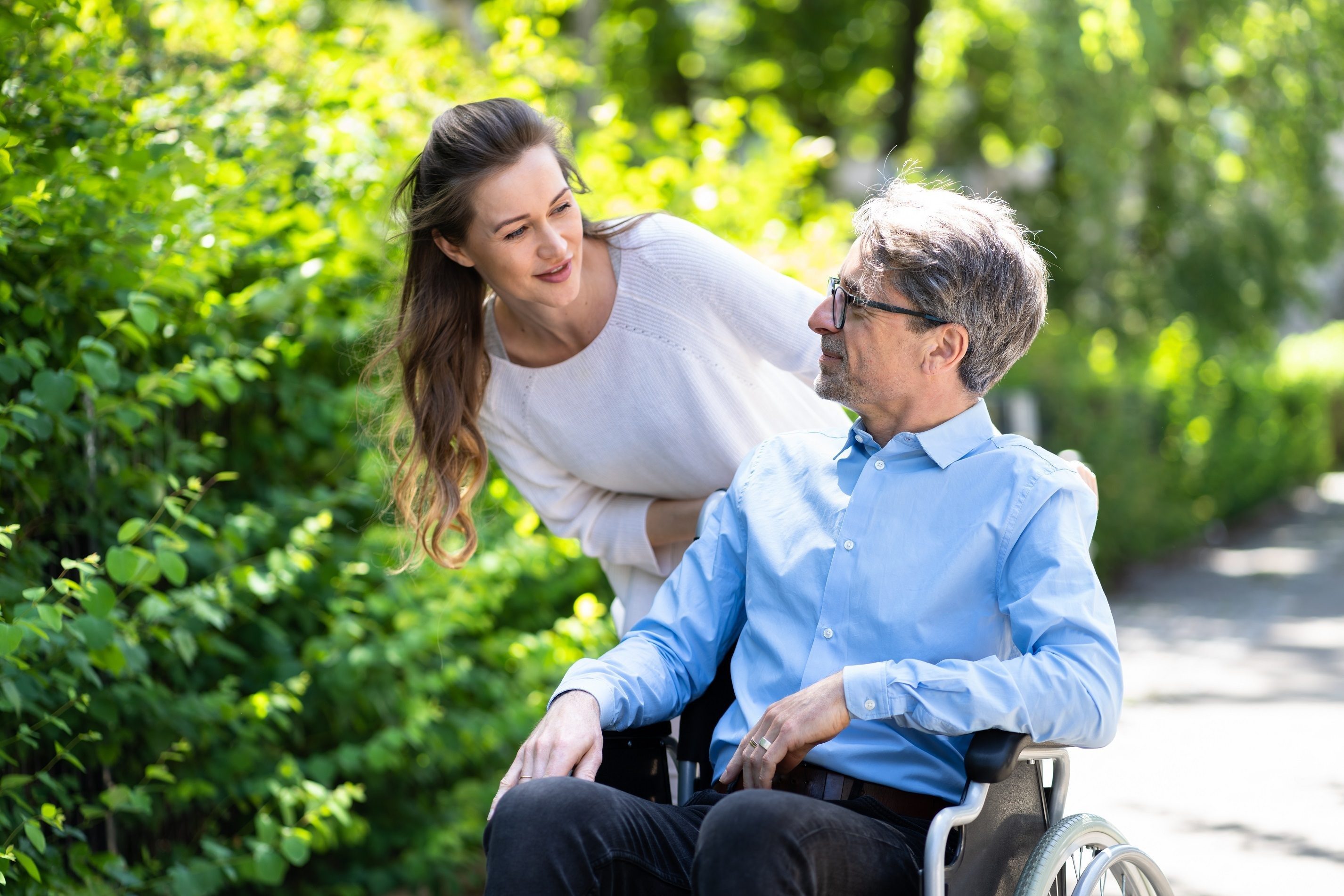 How to Choose the Right Incontinence Products
When your particular health requirements see the need for incontinence products, it's only natural to feel overwhelmed. There are so many options from which to choose, not to mention brands, features, shapes, and sizes.

It's not always easy to know what will suit your unique needs the best or even which products won't suit your needs. If you need a helping hand, the following information may be of assistance.
Product Type
Everybody's different, and a product type that suits someone else may not suit you, and vice versa. During the early stages of selecting the most suitable incontinence products, put thought into the type you may need.
Whether you're mobile or immobile may factor into your decision and help you decide whether you require pull-up style underwear, guards, all-in-one adult diapers (nappies for adults), liners, fixation pants, dry wipes, absorbency pads, and more.
If you're unsure where to start, discuss your needs with a reputable stockist who can point you in the direction of high-quality products like those from Advance®.
Brand
Even though the type of product you buy is important, branding can be of equal importance. Don't be afraid to research different brands to ensure you find one that prioritises comfort, discretion, support, and affordability.
Most reliable continence product stockists offer samples so that you can 'try before you buy'. This allows you to compare brands for material softness, skin dryness, leak protection, breathability for skin health, and the prevention of unwanted odours.
Fortunately, some brands stand out more than others. For example, Advance® is a widely respected brand of disposable incontinence products like large and small pads, faecal liner pads, bed and chair pads, pull up briefs, and more.
Swimmates™ is also in a league of its own with discreet unisex disposable swimwear with inner leg cuffs designed to be worn under a bathing suit.
Sizing
Ill-fitting incontinence products may not be able to suit your needs as well as those that are closely matched to your body shape and size. Take the time to compare products to improve your chances of purchasing the correct size. However, remember that you can always request free samples from NZ continence product companies like Continence Care.
Without outer garments on, take your hip and waist measurements with a measuring tape snug against your body. If an all-in-one adult diaper is of the right size and fit, it should be snug in the groin and attach securely.
If it's too large, it will feel bulky, won't fit snugly, and may impact your comfort. If it's too small, it's likely to feel tight and uncomfortable while possibly even chafing your skin.
Some of the best incontinence products on the market for men and women, like those from Advance®, are available in a range of sizes to suit everyone's unique needs.
Absorption Capacity & Incontinence Level
Your incontinence level can dictate the absorption capacity of the products you buy. Always shop based on leakage and your ability to access the toilet while keeping in mind that they are not a replacement for toileting.
Everyone's absorption capacity requirements are different, with some people benefiting from lower absorbency or higher absorbency levels than others.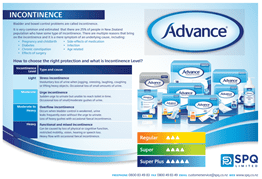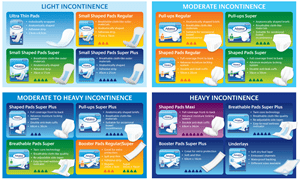 Fortunately, there is no shortage of options to ensure you're well catered for. For example, Advance® offers products to suit light, moderate, moderate to heavy, and heavy incontinence levels.
If you're unsure what absorption capacity you require, contact continence product specialists who can learn your needs and provide a recommendation.
Support Options
Choosing new incontinence products can be overwhelming, and it's not always something you feel comfortable discussing with your loved ones. When you shop online with leading suppliers like Continence Care, you can access all the help you need.
There is an online FAQ, a phone number to speak to someone directly, and an email address. You can also request hard copy product catalogues in the mail, make contact for free samples, or ask for help matching your current products to something new. Help is always available when you need it.
Convenient Shipping
Incontinence is not something to feel embarrassed about, with many men and women experiencing it at various life stages. However, some people are still not comfortable with purchasing incontinence products in person.
Discreet, convenient online shipping is how you can combat that fear and embarrassment. Continence Care allows you to purchase products online and have them shipped directly and discreetly to your door.
You can also set up auto-ship with complete flexibility and enjoy NZ-wide free shipping when you spend over $100.
Shop for Incontinence Products Today
Even though choosing new incontinence products can be daunting, it doesn't have to be. With the right product brand, sizing, and support available, you can have complete confidence in what you buy and who you buy it from. Contact Continence Care today to find out how they can help.